Have you ever committed to doing something, but the closer the commitment came every obstacle imaginable happens to prevent you from keeping your word? You feel a cold forming, the kids are misbehaving, your commitment is at the same time as Empire lol, and the weather is not cooperating.  Nevertheless, you have a decision to make.  Do I keep my commitment or do I compromise my integrity with an excuse?  
Cold, rainy, and a possibility of snow showers are the reports on every news channel as I prepared for my weekend.  Wait! This is April the first and the weather has been in the high sixties and mid seventies so what do you mean a cold front is coming?  Not when I have just signed up to participate in a 5k for domestic violence!  I began to think, and no, my thinking was not about what I was going to wear as I braved through the rain.  All I could think about was, "DeeDee, how are you going to get out of this?"  Everyone knows that I have committed myself to advocating for domestic violence victims. For weeks, I have been pushing participating in this walk at church.  Oh and not to mention,  Angela Alsobrooke, the State's Attorney, is expecting to see me because I said I would be there.  All that in mind, but I'm telling you, the negative weather reports became a hindrance to my excitement and commitment.
As I continued to ponder all the negatives, I said "Well, there is nothing you can do about it now so get some rest and be on time."  Off to sleep I went believing God would send that cold front as far as the east is from the west. I arose the next morning to the beating of raindrops on my roof top. Nooo!! All I could think of is how again to get out of this.  God I know they see this down pouring of rain so they have to cancel where my continual thoughts.  I waited. No call of cancellation? Are you serious? The State's Attorney has my cell number.  Surely she would have called or texted by now.
TIME TO RECALIBRATE
At this point I knew I needed to change my focus so that I could keep my word. I began to praise and worship God just for another day. I can't put my finger on the actual moment I shifted but I did! There is nothing like a bit of praise and worship to God to shift an atmosphere.  The rain didn't stop but my exchange with my Father gave perspective and encouragement.  I was excited about getting dressed to go.  The gate rung and four of my girls were there to pick me up.  We laughed the whole way there talking about how we all felt when we saw this rain.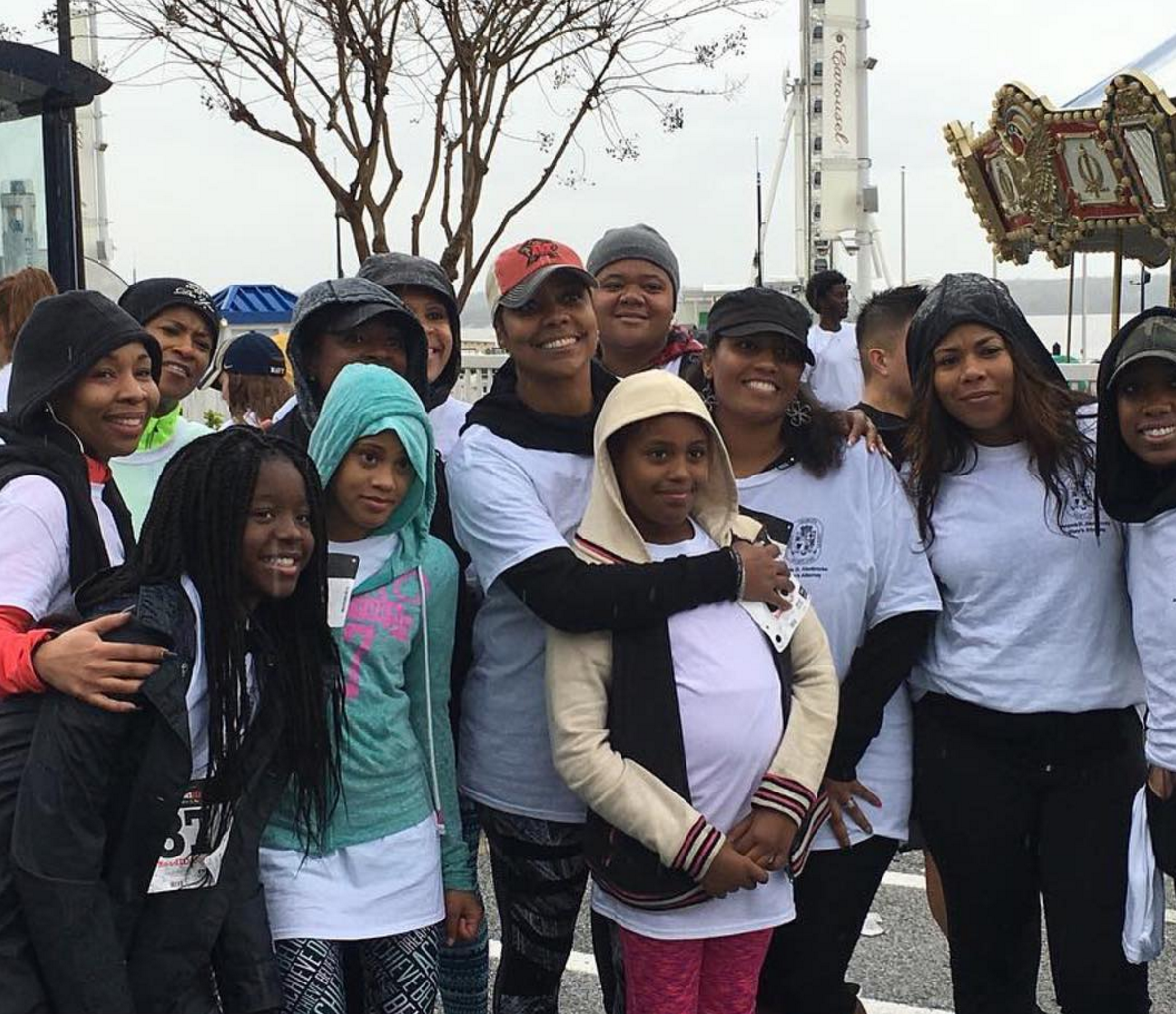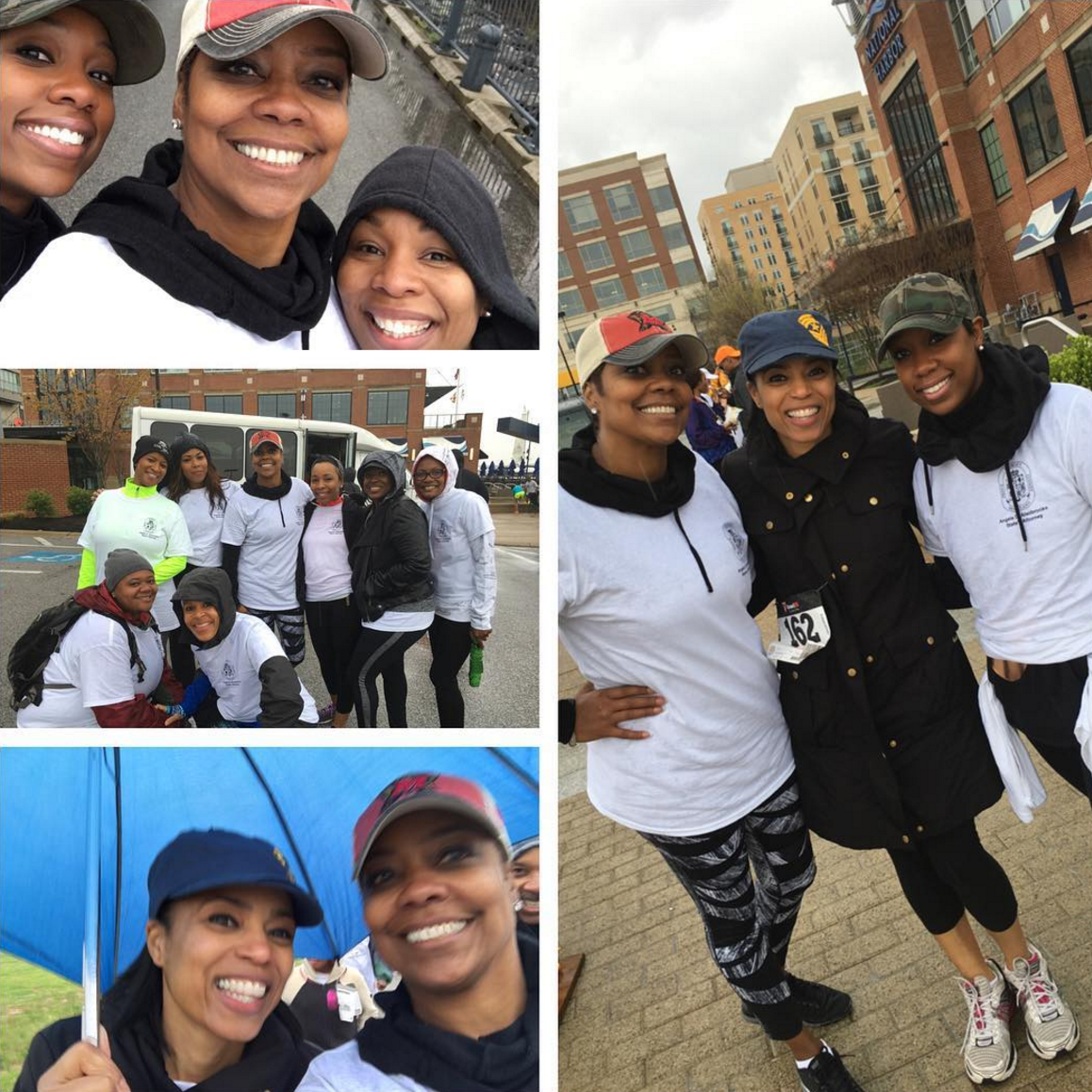 You know in life you will go through some things that you have personally signed up for but you have no idea what it would be the way it is such as: school, job, kids and marriage.  If all of the details would have been made known before entering in, just think, you may have forfeited the opportunity along with the pleasures at the end.  I have this saying "No Quitting Allowed". I say this all the time and tell other women that you can't quit no matter what may come your way! This was another level of accountability for me. When you put a word out there you must live up to it! Often times we think it's ok to not keep our word but someone else is depending on you to do what you said you were going to do! Can you imagine if I didn't attend this walk? Undoubtedly, some ladies would've felt discouraged about Dee's House of Hope; they would've felt like I didn't care, possibly like I would just quit at the sign of discomfort.  No matter where you are in life someone is watching your every move, depending on you to pull through!
Why do you think it's ok for us not to keep our word but we want God to keep His word! "for thou hast magnified thy word above all thy name." (Psalm 138:2b) God exalts His Word to you above Himself! I'm amazed how much God loves us; He told us that in this life we would experience trials and tribulations but be of good cheer because He has overcome the world! (John 16:33) Now we have no choice but to be prepared! So, grab your rain boots and your big coats! Let's go dance in the rain!
Stay connected,